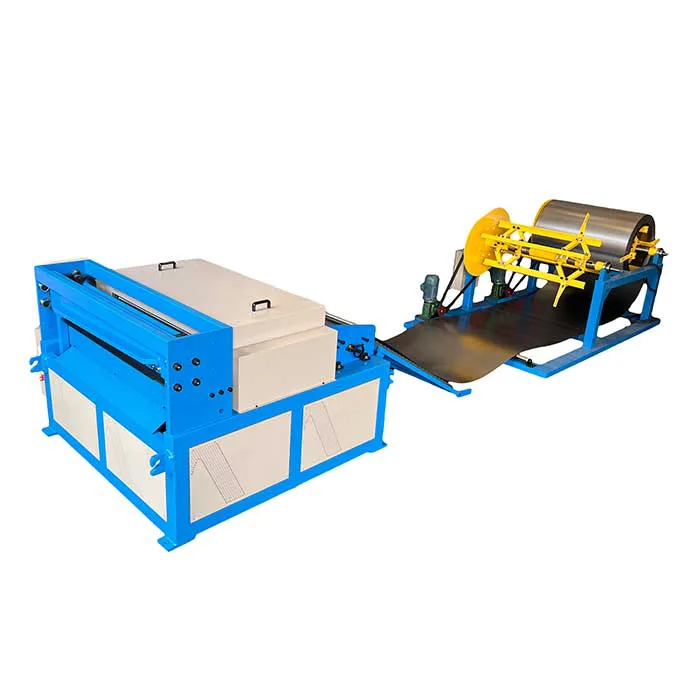 Sheet Metal Cut to Length Machine for air duct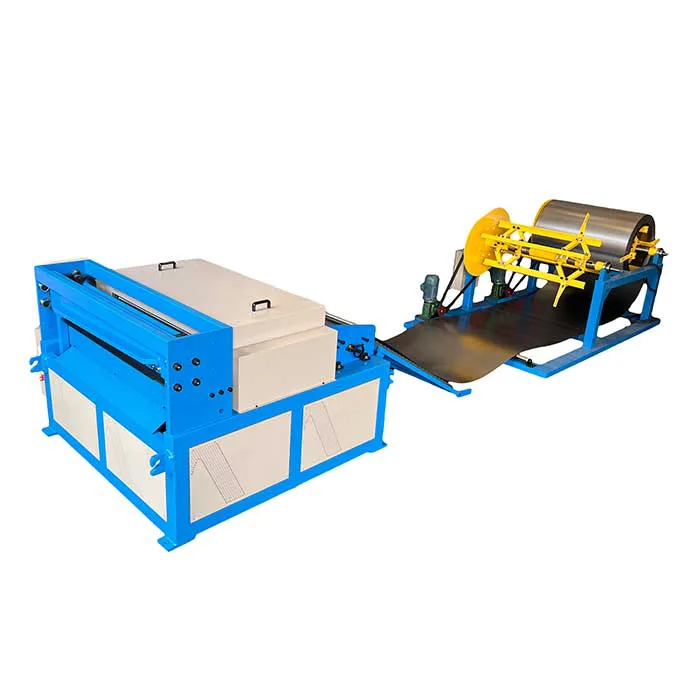 Sheet Metal Cut to Length Machine for air duct
Steel coil cut to legth machine is used for uncoiling, leveling and shearing of thin plate coils. The thickness of the processed coils ranges from 0.5-1.5mm and the processing width is 1000-1550mm. The machine occupies a small area and has a fast processing speed, which is very suitable for coil cutting work in small and medium-sized factories. The machine can be equipped with the slitting function with maximum slitting quantity 3-4 qtys.
The maximum load-bearing capacity of the inner support rack is 7000kg.
The number of unloading decoiler is customized according to customer.
Motor-driven material uncoiler to automatically discharge and receive material coil.
Machine control material uncoiler synchronous feeding.
The width of the machine is customized according to the width of the processing material.
Coated rollers pinch the sheet feeding into the 9-roller leveling device.
Rexroth servo driver and motor for precise feeding of sheets.
The hand wheel adjusts the depth of the beading and grooving.
The shape of the grooving is customized according to customer requirements.
Panasonic PLC for all working sequances control.
High wear-resistant blades for high precision and strength cutting.
Highly sensitive touch screen for programming.
High-strength machine support frame.
Customized request voltage.
Model
AML-I
Working Material
Galvanized sheet
Material Thickness
0.5-1.5mm
Max.Coil Width
1000~1250mm
1220~1530mm
Max. Coil Weight
7000kg
Inner Dia of Coil
508mm
Outer Dia of Coil
1300mm
Flat Sheet Speed
15m/min
Cutting Length Tolarance
±0.5mm/m
Cutting Degree Tolarance
±0.8°
Power Supply
10kw
Dimension
8*2.2*1.6m
Weight
4500kg