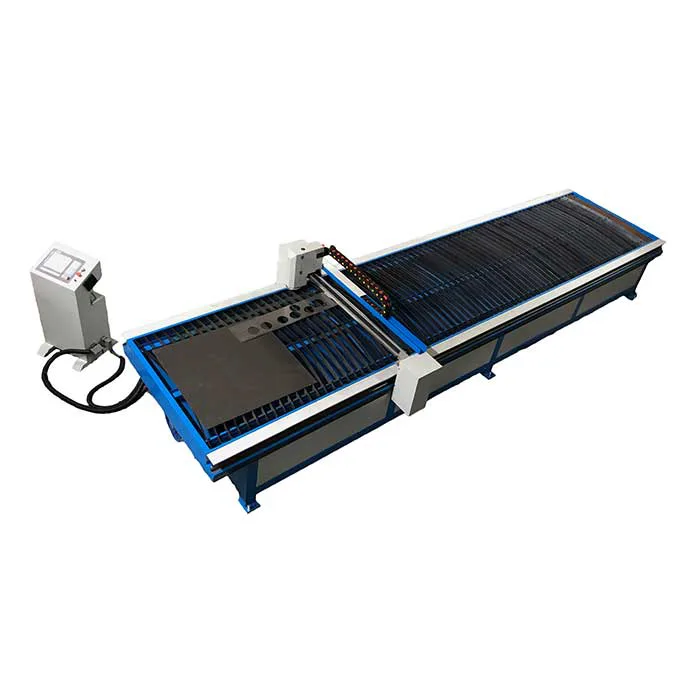 Duct Plasma Cutting Machine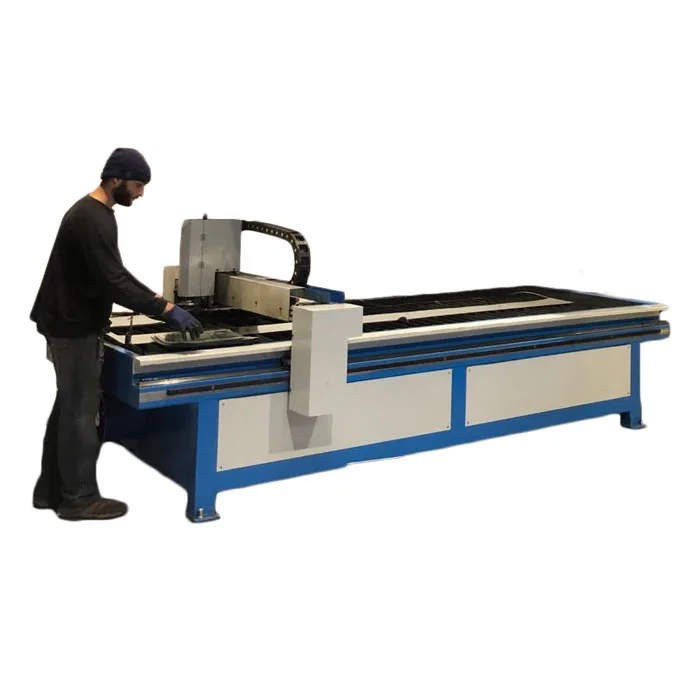 Duct Plasma Cutting Machine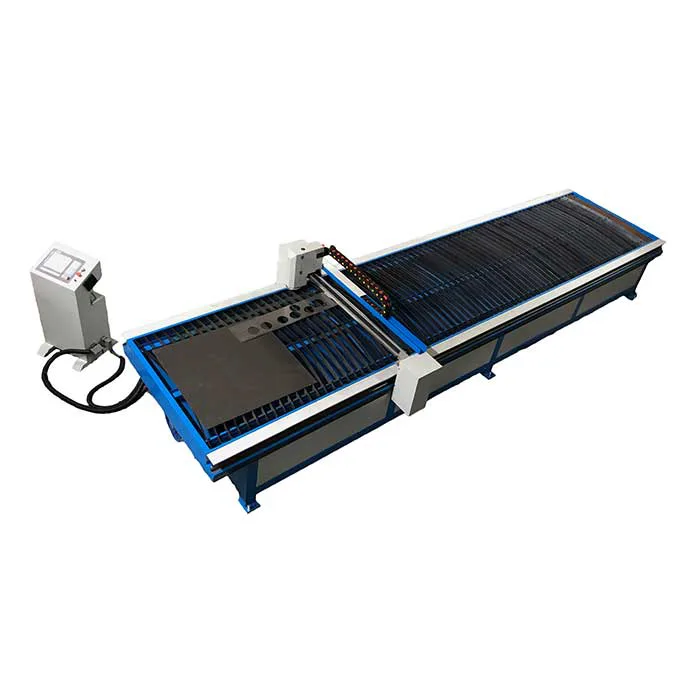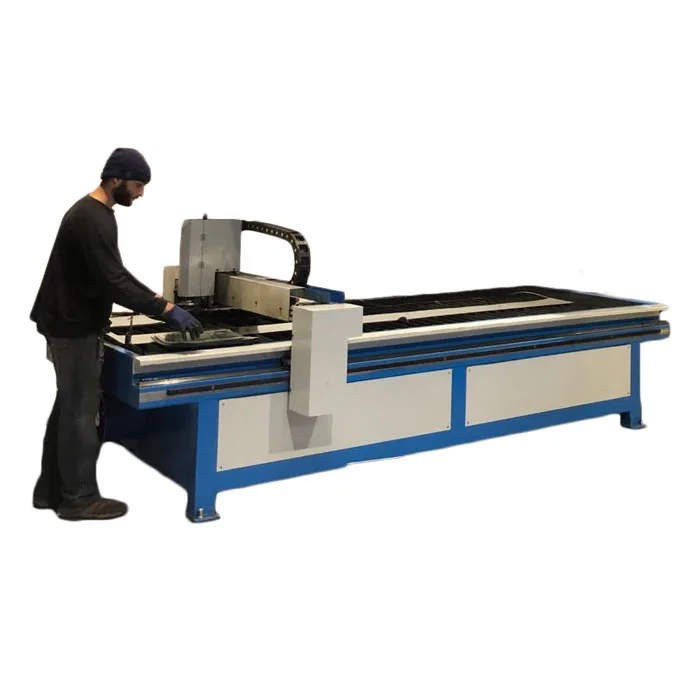 Duct Plasma Cutting Machine
Duct plasma cutting machine for HVAC air duct fabrication especially on the production of workpieces for rectangular to round duct transition, 45°and 90°rectangular and round elbow, eccentric and concentric reducer, 90°tee, 45°lateral, boot saddle, shoe tap and others. With HVAC duct design software CAMDUCT it can realize the duct designing by just input the size and joint lock. Then the plasma cutting machine read the design and cutting them piece by piece efficiently. It is capable of cutting virous material such as galvanized steel, mild steel, stainless steel and aluminum. Duct plasma cutting machine consists of plasma generator, cutting bed, design software and other accessories and it is easy for installation and operating as well as the maintenance.
The machine has strong anti-interference ability and stable operation.
The cutting speed is adjusted according to the cutting thickness requirements.
Simple operating system steps.
Plasma generator can choose HUAYUAN or HYPERTHERM brand.
With duct nesting software CAMDUCT.
Consumables nozzle electrodes are inexpensive.
High quality step motor.
High-strength machine support frame.
Customized request voltage.
| | | |
| --- | --- | --- |
| Model | PC-3100 | PC-5100 |
| Working Area | 3100X1300 mm | 5100X1300 mm |
| Traverse Bar Speed | 0~40 m/min | 0~40 m/min |
| Cutting Speed | 8-12m/min | 8-12m/min |
| Cutting Thickness | 0~6 mm | 0~6 mm |
| Cutting Accuracy | ±0.1 mm | ±0.1 mm |
| Positioning Precision | ±0.1 mm | ±0.1 mm |
| Duct Design Software | CAMDUCT, LANTEK | CAMDUCT, LANTEK |
| Plasma Generator | HUAYUAN 63A | HUAYUAN 63A |
| Power Supply | 8 kw | 8 kw |
| Dimension | 3500*1900*1500 mm | 5500*2050*1500 mm |
| Weight | 800 | 1000 |