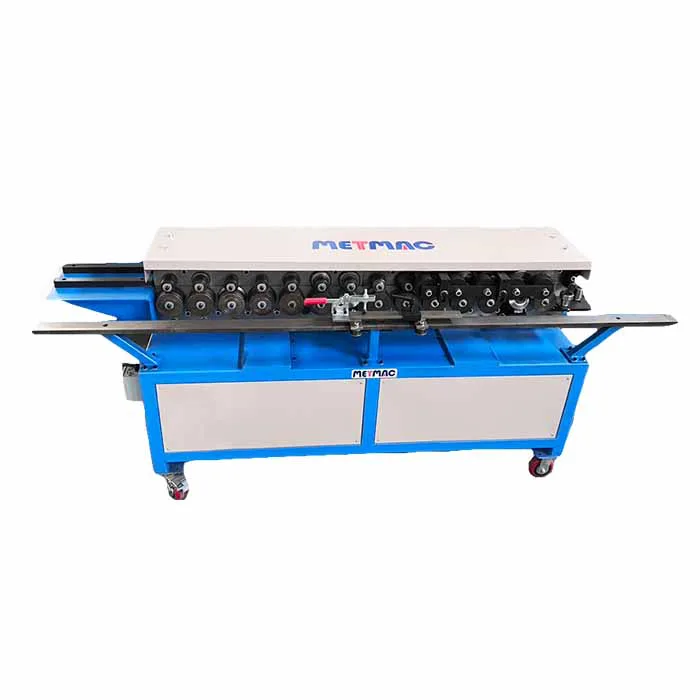 Duct TDF Flange Forming Machine for Stainless Steel Sheet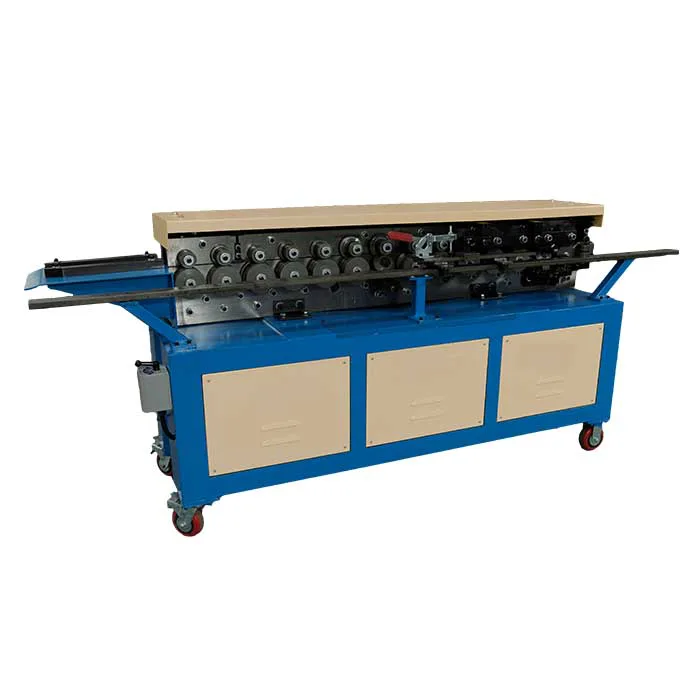 Duct TDF Flange Forming Machine for Stainless Steel Sheet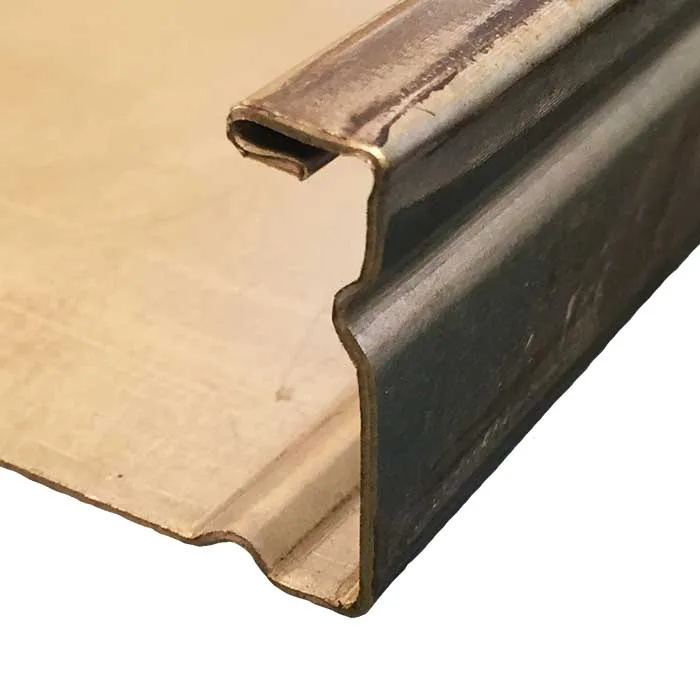 Duct TDF Flange Forming Machine for Stainless Steel Sheet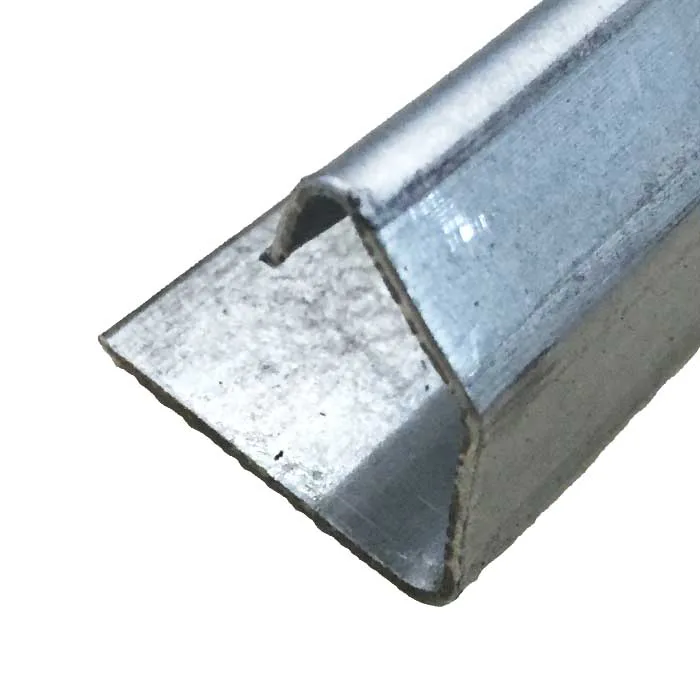 Duct TDF Flange Forming Machine for Stainless Steel Sheet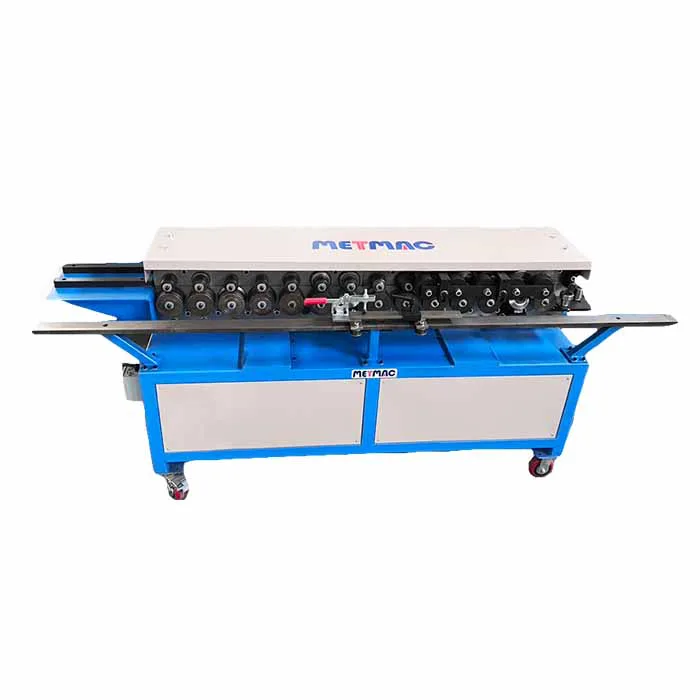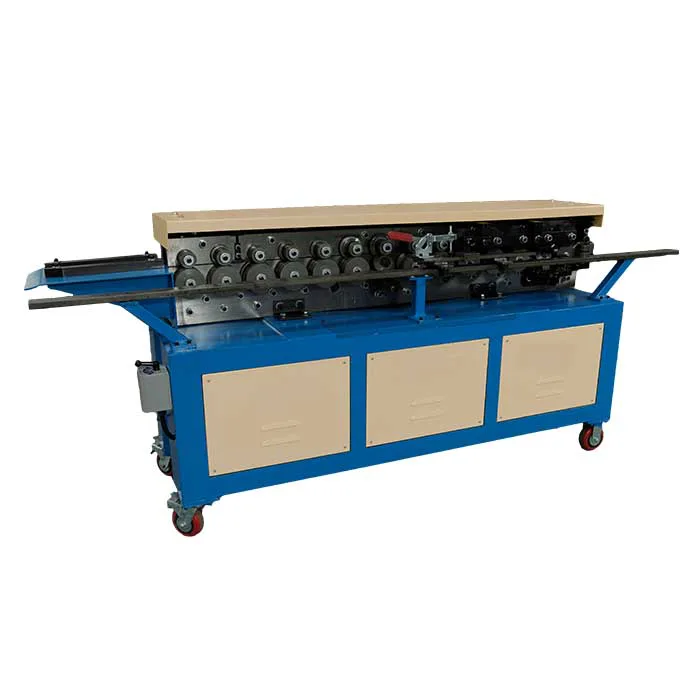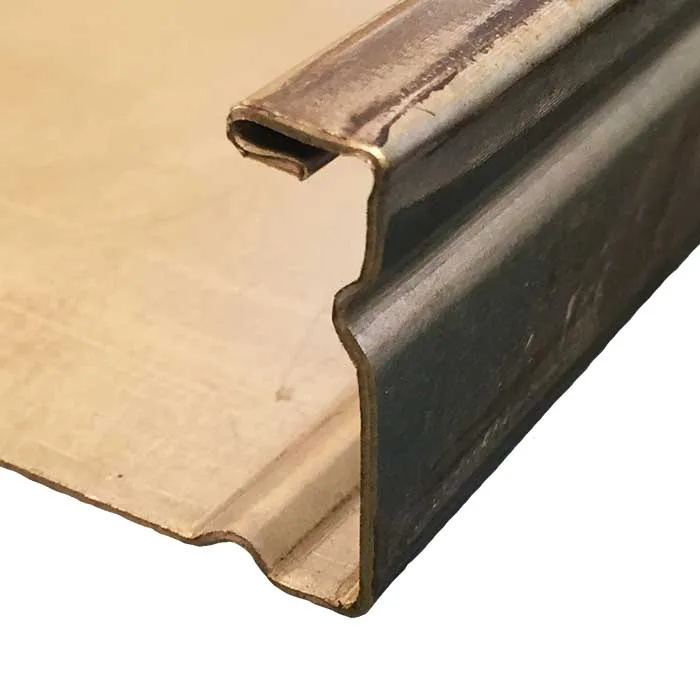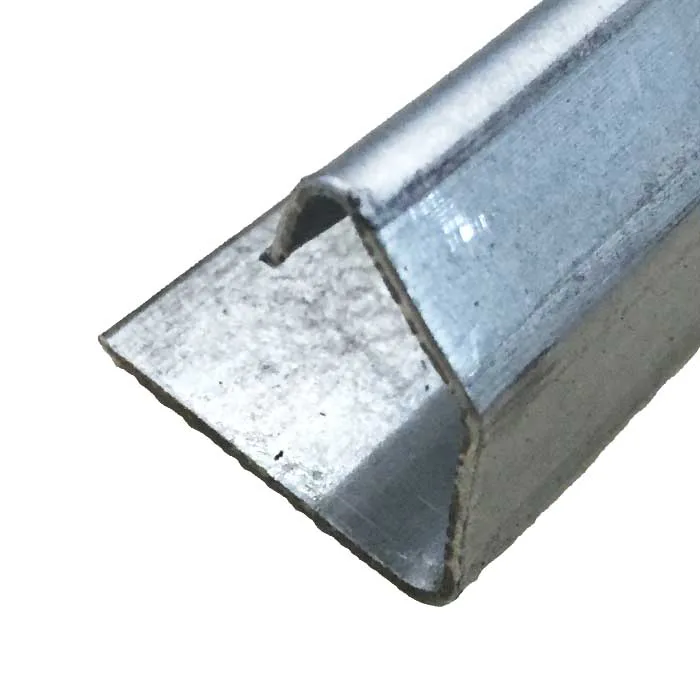 Duct TDF Flange Forming Machine for Stainless Steel Sheet
Duct TDF flange forming machine rollforming your own TDF flanges with 18 forming stations on transverse duct ends during the manufacturing process has never been easier. The TDF flange, per Duct Construction Standard specifications, is formed on the right hand of machine, TDF Clip is formed on another side. Two sizes of flanges can be selected which are 35mm and 25mm. Also according to the diferente use the thickness of flanges can be selected from maximum 1.2mm to 1.5mm. The material of stainless steel material also can be procced on the machine.
Multifuntion for total duct TDF flange and TDF clip roll forming.
Roller made of high quality alloy die steel.
Needle roller bearings are suitable for high-intensity work.
Durable wear-resistant transmission gear.
Two-way switch controls feeding and discharging.
High quality power motor.
High-strength machine support frame.
Universal movable casters for easy transfer of machine.
Customized request voltage.
Reliable machine service life mor than 8 years.
Model
T-12
T-15s
2-T-12
No Adjustment for Material
0.5~1.2 mm
0.7~1.5 mm
0.5~1.2 mm
Roller Material
GCr15
Cr12
GCr15
Roller Shaft Material
Thermal refined 45#
Control
Normal electric control
Working Speed
8 m/min
8 m/min
8 m/min
Power Supply
3 kw
4 kw
4 kw
Dimension
2800X600X1120 mm
2800X600X1120 mm
3200x2700x1100 mm
Weight
1500 kg
1600 kg
3000 kg