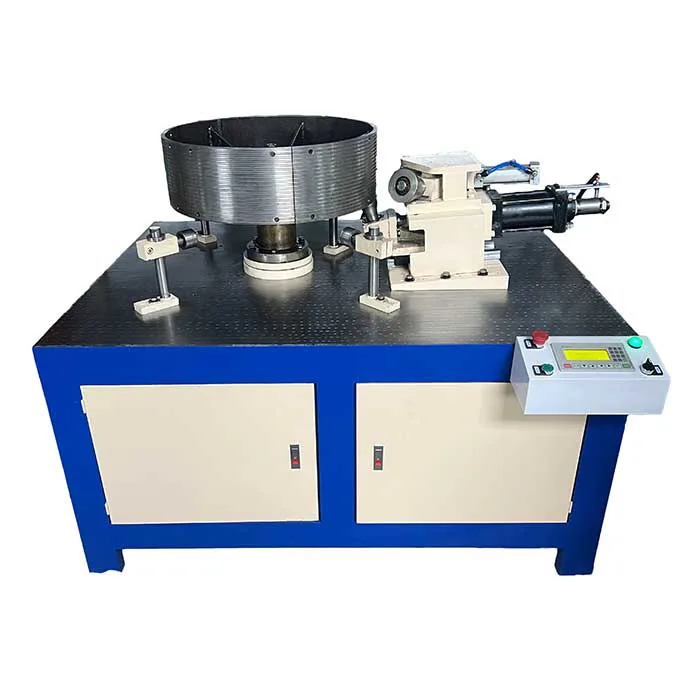 Fan Housing Flanging Machine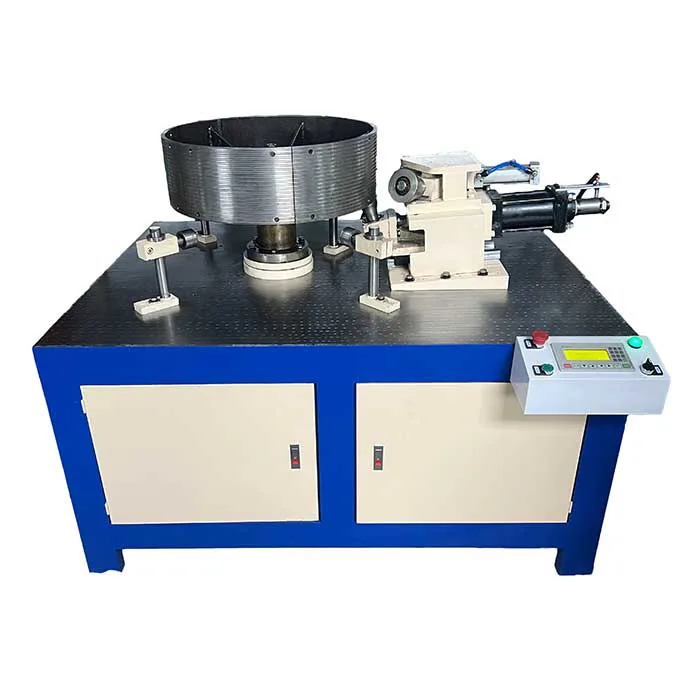 Fan Housing Flanging Machine
Fan housing flanging machine is used for the production of fan products, ventilation duct products, and other similar products, and can be applied to different materials, diameters, thicknesses, and heights. Product flanging, crimping, punching to size, and other production steps.
Customize different diameter fan housing tensioning molds.
Hydraulic tensioning requires flanging products.
Four corner support roller holding flanging products.
High hardness die steel material flanging roll.
Switch between manual and automatic modes in the control system.
Optional hole punch function.
Optional hemming function.
| | |
| --- | --- |
| Model | TFB |
| Material | Galvanized steel, Stainless steel |
| Thickness | 1.5-2.0 mm |
| Flanging Size | ≤30mm |
| Working Dia | 300-1000 mm |
| Working Height | 270-1000 mm |
| Working Efficiency | 20-45 S/pcs |
| Power Capacity | 8.5 kw |
| Size | 1600*1500*1300 mm |
| Weight | 900 kg |