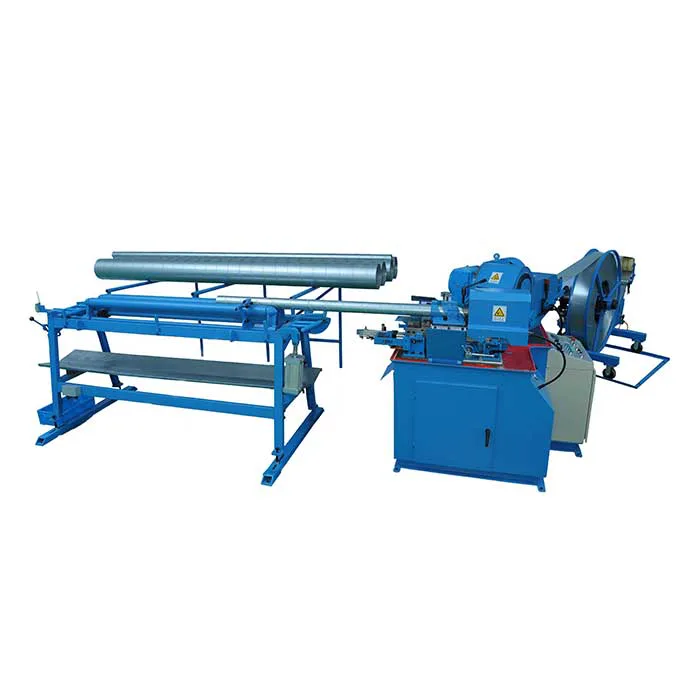 Spiral Tube Former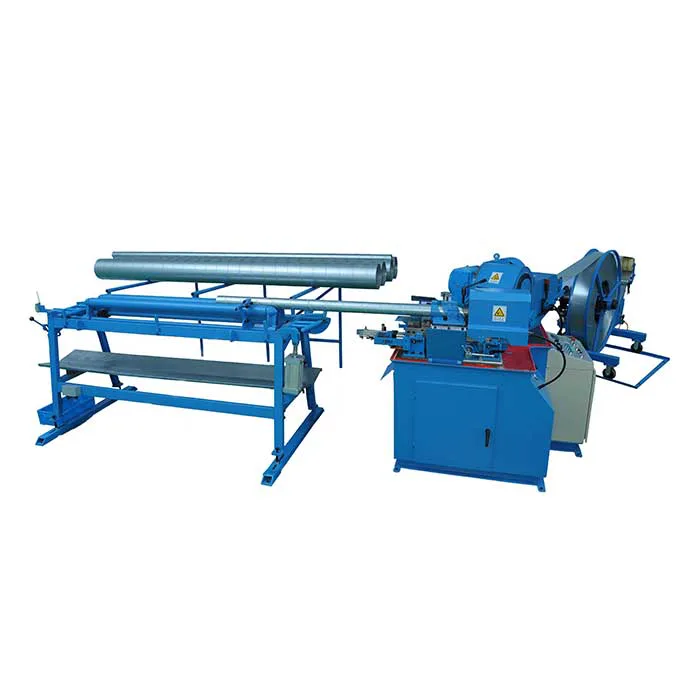 Spiral Tube Former
Spiral tube former is professional for straight spiral and corrugated duct fabrication. Loading with raw steel coil, the machine adopts a motor driving the feeding rolls to feed the material strip into the forming rolls. By adjustments on the forming rolls, the pipe can be adjusted on diameters easily from 80mm to 1600mm. After the forming to a certain length, the machine adopts saw cutting or plasma cutting to cut off the pipe and feed outside. All movements on the machine are controlled by PLC and step motor. It is working also combines a round pipe elbow-making machine, a seam welding machine, an angle iron round rolling machine, and a three roller bending machine to make any size of round duct easily.
This machine is a special machine for spiral tube forming machine.
The material rack adjusts the feeding direction to adapt to the different needs of the spiral tube forming.
Leveling rollers level and shape the male and female sides that require the joint.
Can be suitable for helix forming of different materials and thicknesses.
Spiral tubes of different diameters can be formed by changing casted molds of different diameters.
Impressive spiral forming and cutting speeds.
Computer sets the length of product with automatic cutting.
Hydraulic roll cutting for programmed length of spiral tube.
The cutting method is follow-up cutting to ensure the cutting surface is neat.
Hydraulic cylinder controls the up and down movement of the roll cutter for cutting.
Pick-up table supports formed and cut of helix tube.
Model
TF-1602
Working Diameter
80-1600 mm
Working Thickness
Galvanised Steel
0.4-1.3 mm
Stainless Steel
0.4-0.8 mm
Aluminium
0.4-1.3 mm
Strip Width
0.4-1.0 mm
137 mm
1.1-1.3 mm
140 mm
Production Speed
60 m/min
Motor Power
11.25 kw
Corrugations
one or two beads
Lockseam
Outside tube, on the inside on request
Cutting System
The patented flying system
Options
Automatic length control system
Controlled corrugation unit, flange slitter, saw blade cutter