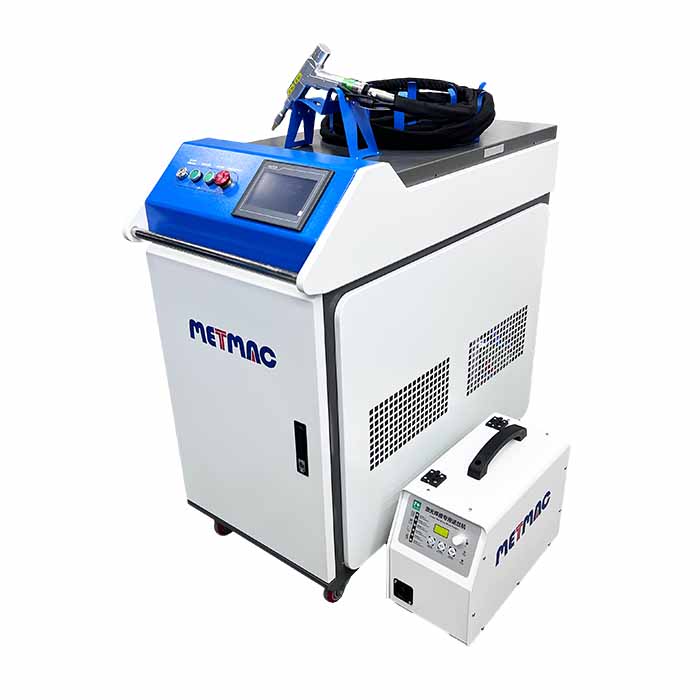 Handheld Laser Welding Machine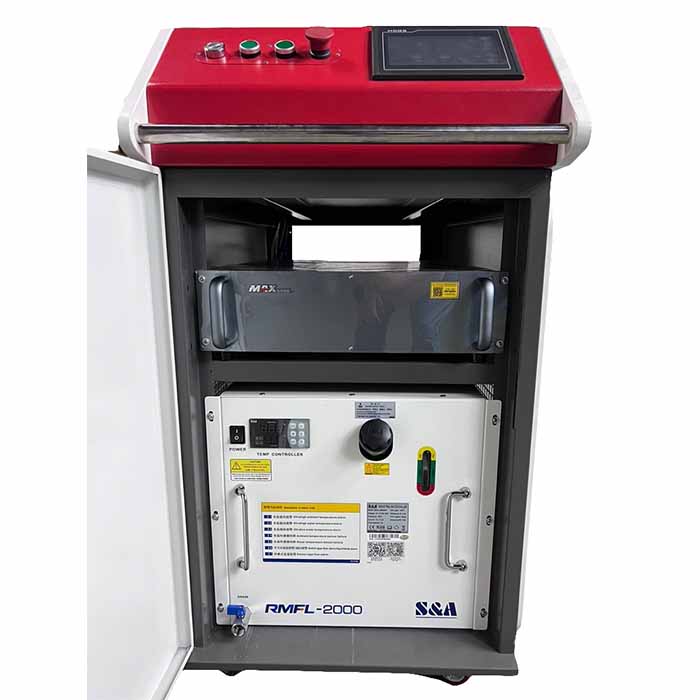 Handheld Laser Welding Machine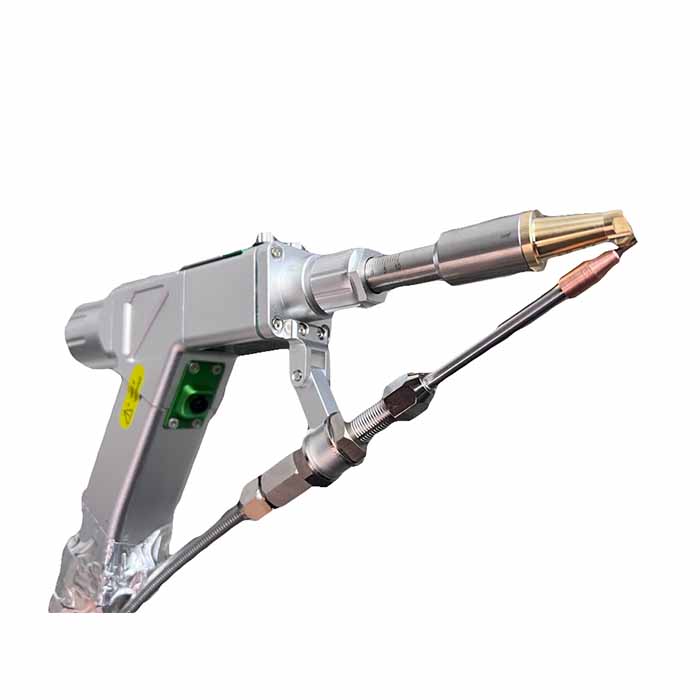 Handheld Laser Welding Machine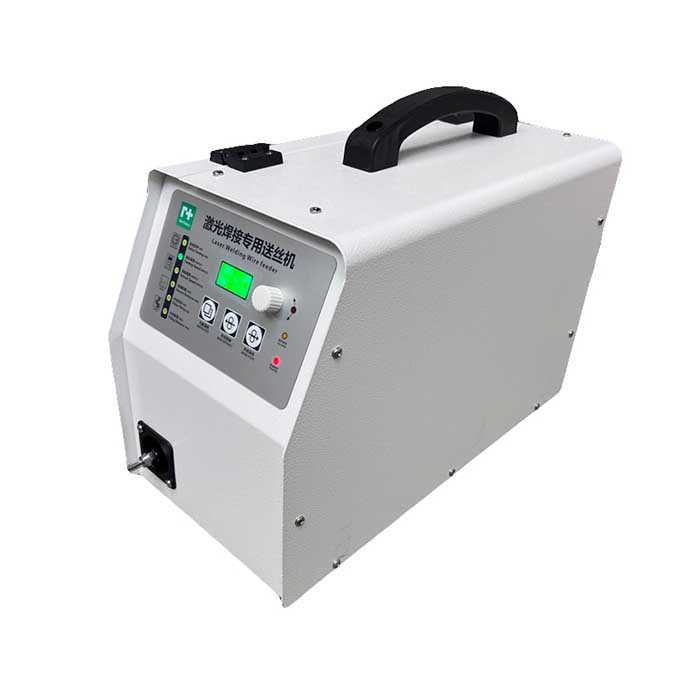 Handheld Laser Welding Machine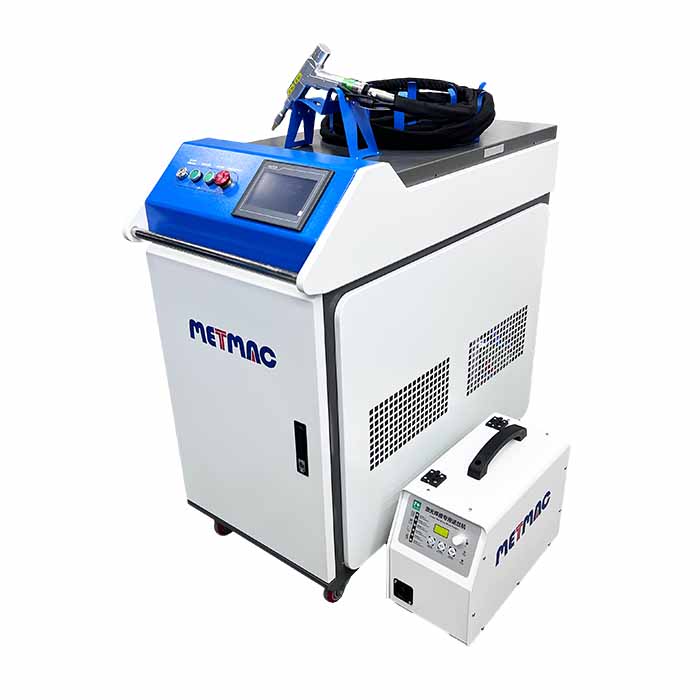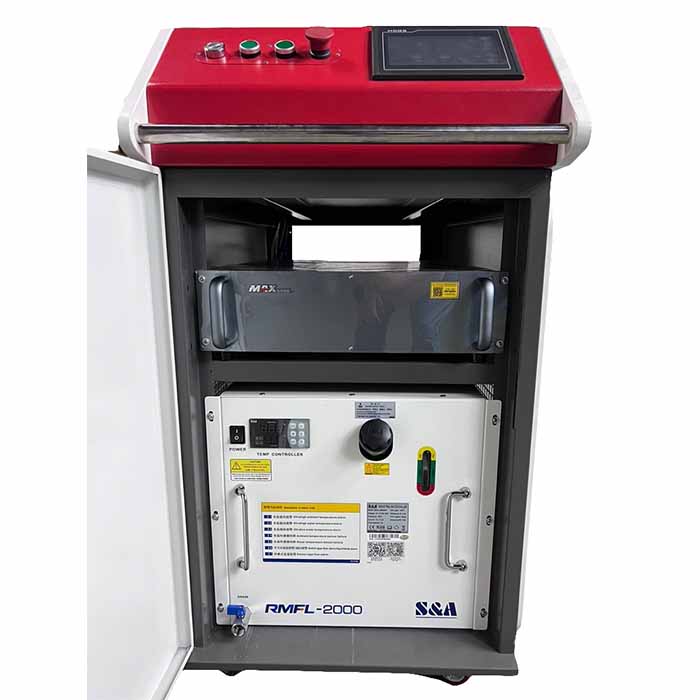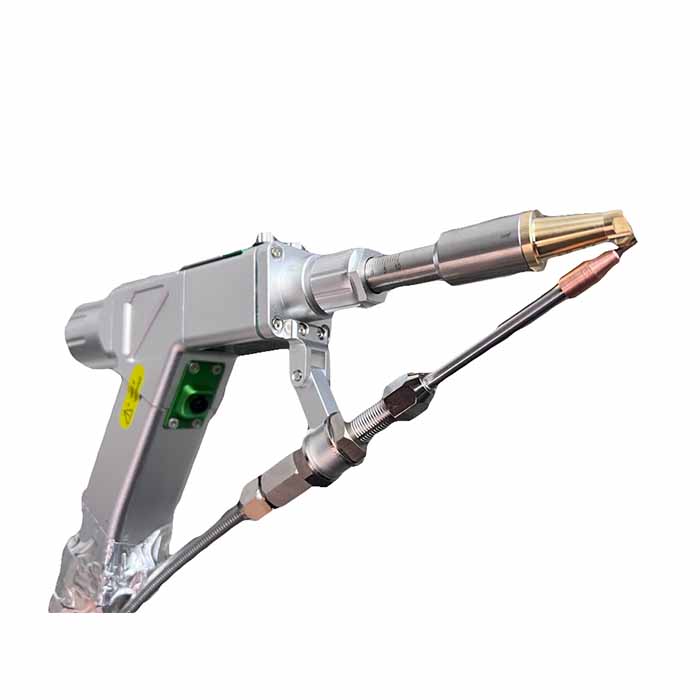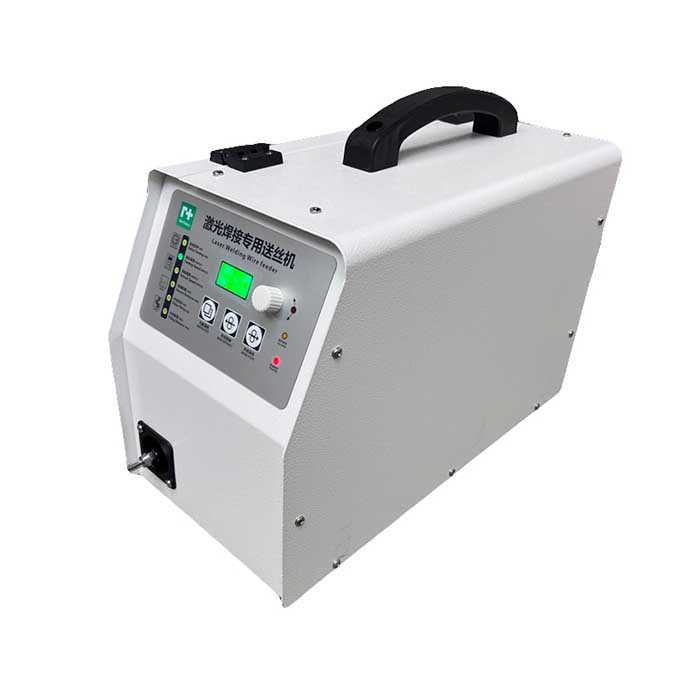 Handheld Laser Welding Machine
Fiber Laser Welding Technology for Carbon steel, stainless steel and Aluminum welding, Welding laser power is adjustable for thin and thick steel. Depend on the welding thickness the laser power can be chose with 1000W, 1500W, 2000W.
For thick steel welding no need for experience to use it. and the welding seam is smooth, free polishing, safe, and environmentally friendly.
Besides the welding function, it has the cleaning function for the surface of steel sheet and cutting off function for thin thickness of steel sheet.
The machine equipped with welding wire feeder which can be adjusted with speed to match the welding speed.
The welding speed is 5 times faster than the traditional welding way, easy to operate, even a freshman can use it freely after 1-hour simple training.
Equips with a high-quality fiber laser source with a long working life.
Easy operating and Simple training for welding.
Fast welding speed, 2~10 times faster than traditional welding.
Welding seam is smooth and beautiful, which reduce the following process and cost of grinding/polishing.
No deformation or welding scar, firm welding of the workpiece.
Laser welding has less consumables and long service life.
Safe working, more environmentally friendly
Model

LW-1000

LW-1500

LW-2000

Laser Power

1000W

1500W

2000W

Welding Thickness

0.5-1.5mm

0.5-3.0mm

0.5-4.0mm

Laser Wave Length

1070nm

1070nm

1070nm

Welding Speed

0-120mm/s

0-120mm/s

0-120mm/s

Welding Swing Scope

0-5mm

0-5mm

0-5mm

Voltage

220V/380V

220V/380V

220V/380V

Cooling System

Industrial Thermostatic Chiller

Dimension

115X60X130cm

115X60X130cm

115X60X130cm

Weight

350kg

350kg

350kg
CONTACT US
Guangzhou Metmac Co., Ltd.
We are always providing our customers with reliable products and considerate services.
If you would like to keep touch with us directly, please go to contact us