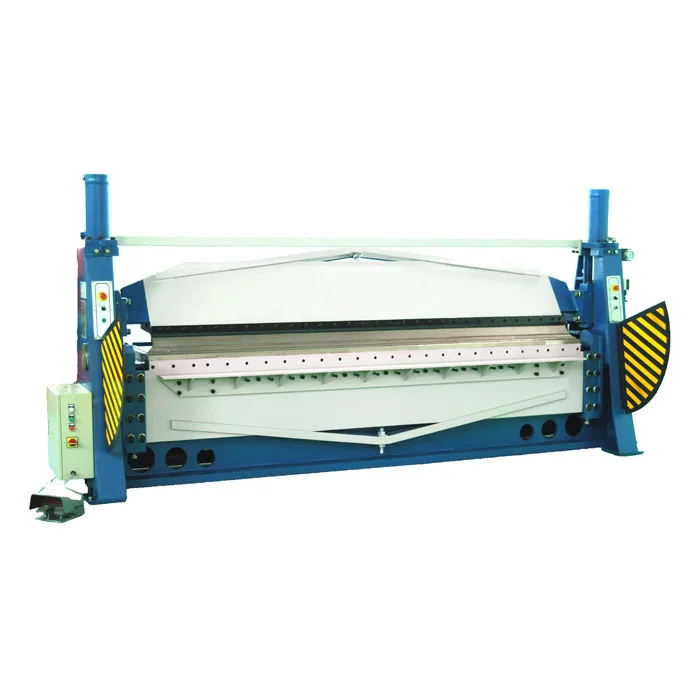 Hydraulic Sheet Metal Folding Machine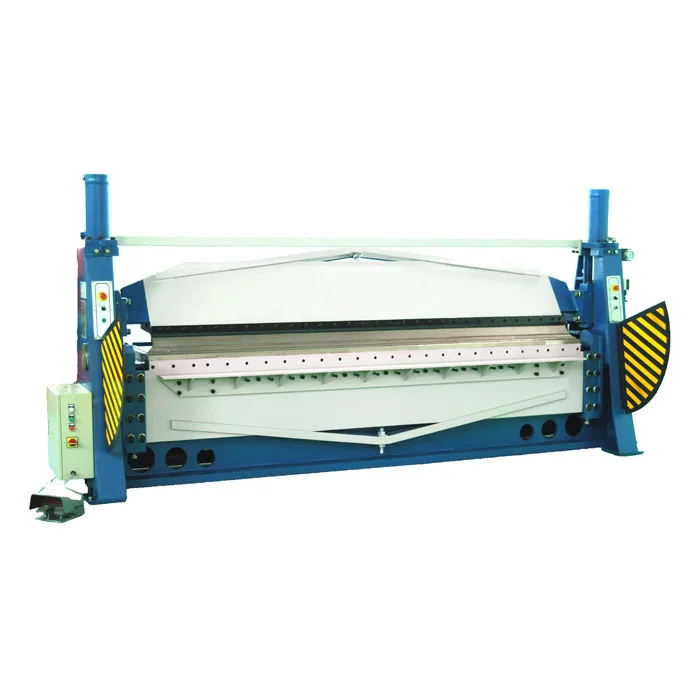 Hydraulic Sheet Metal Folding Machine
This machine can be found in a variety of industries such as metal furniture, electric lamps, vent duct, kitchen manufacturing, vehicle, shipping yard and light industry, etc.
This machine is used for folding the plate in the max thickness of 5mm, max length of 2000mm, 2500mm or 3100mm. The folding blade of the machine can be changed for different folding shape. The machine is driven by hydraulic system stably. Machine frame is of all welded steel plate construction with a long working life. The folding angle and blade gap can be adjusted quickly and easily. The auto hydraulic folding is easy for operating and safe, with single and step operation modes.
Hydraulic cylinder drive fixed bending sheet.
Hydraulic cylinder drives bending workpiece.
Manual positioning of the back gauge.
Folding tool is processed with high precision to ensure the straightness of bending.
The segmented bending die can be arbitrarily fixed according to the workpiece.
Adjust the bending angle according to the bending workpiece.
Front protection ensures operator safety.
Model
W62Y-4X2500
W62Y-4X3100
Working Material
Mild steel sheet, Stainless steel sheet
Folding Thickness
0.5-4.0 mm
0.5-4.0 mm
Folding Length
2500 mm
3100 mm
Folding Angle
20-120°
20-120°
Folding Blade Length
2500 mm
3100 mm
Max Open Height
200 mm
200 mm
Beam Swinging Angle
0-123°
0-123°
Hydraulic Capacity
25 L
25 L
Hydraulic Pressure
8 Mpa
8 Mpa
Dimension
3585 x1067 x2093
4185 x1067x2093
Weight
6042
6542