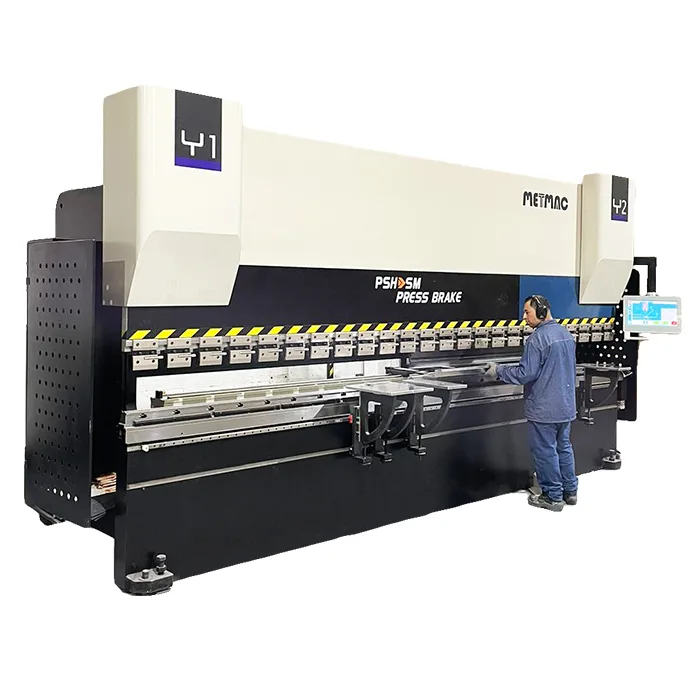 Electro-Hydraulic Servo-Synchronous Press Brake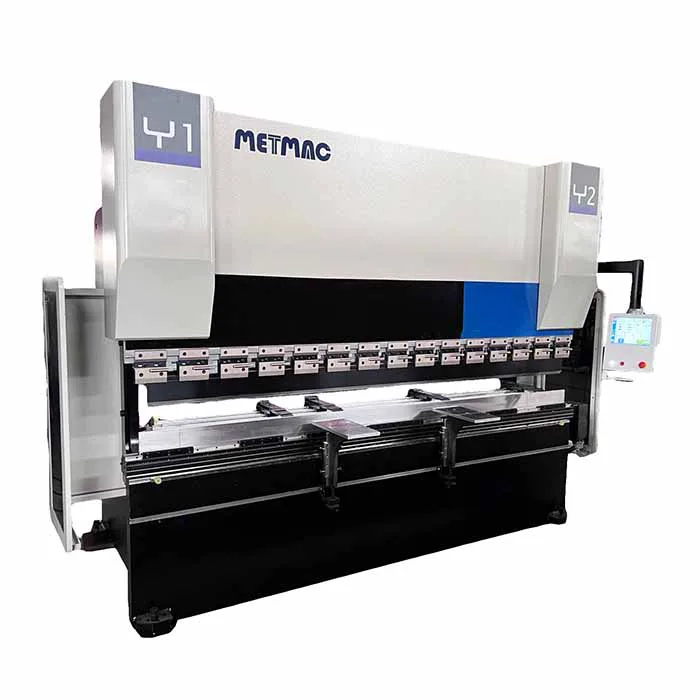 Electro-Hydraulic Servo-Synchronous Press Brake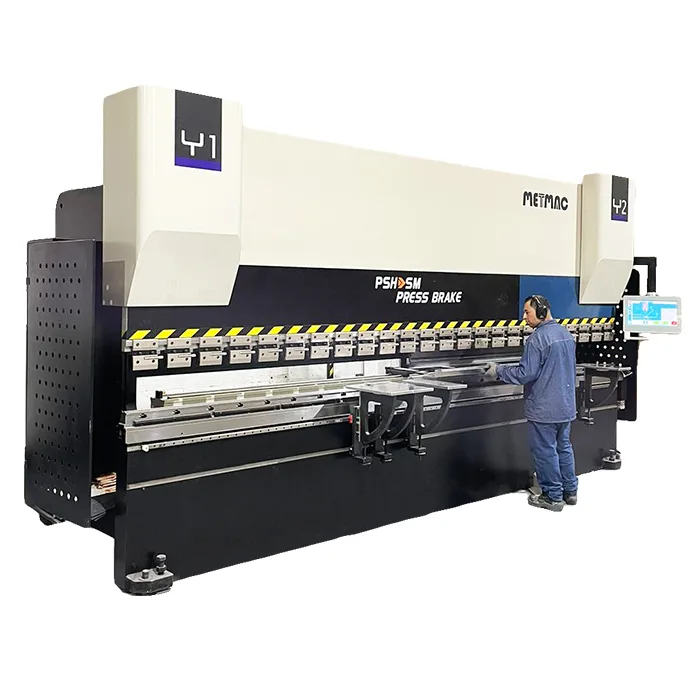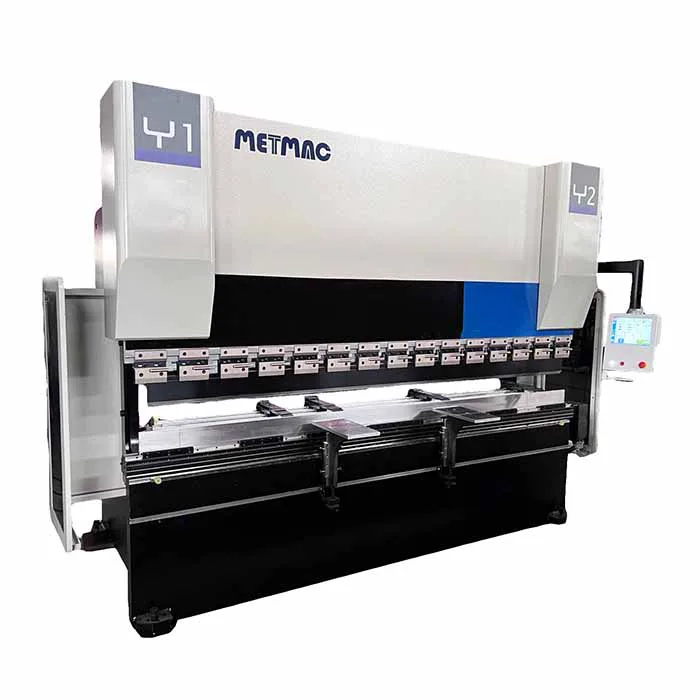 Electro-Hydraulic Servo-Synchronous Press Brake
Equipped with Delem or Cybelec control system,raster displayer,hydraulic value,servomotor are all importing products. Adopting reliable electro-hydraulic proportional synchronization servo.It can support eccentric load. Ram stroke(Y1,Y2)and back gauge(X,R,Z)are controlled by controller. Back gauge is adopted ball-screw and rolling guide way,the repeat positioning precision of X is very high and act smartly.
4+1 axes: R-axis with automatic control of upper and lower YI, Y2 independent cylinders and 3 hydraulic disturbance compensation cylinders, backstop X-axis with digital control, 4 left and right backstop fingers.
BOSCH complete hydraulic assembly, proportional servo valve drive, hydraulic valve train, hydraulic system with overload protection, for very high synchronous control accuracy.
The motor is powerful and has a low noise level.
The seals are made of Japanese NOK and German ECO, with compact structure, good sealing performance, reliable work and long life.
The hydraulic unit is filtered by a high pressure filter.
Clear and intuitive oil level height and temperature display.
The machine can work continuously under rated load and the hydraulic system is leak-free and stable with high precision.
Front pallets with left and right movement mechanism, lifting mechanism and rotary positioning mechanism.
Manual quick-change device for the upper die is included for convenience and speed. Partial with manual fine adjustment for blind-free compensation.
High-precision slanting chisel compensation device, controlled by CNC numerical control system, for precise compensation and high quality bending accuracy.
Welded steel plate construction, thick frame and high rigidity and shock absorption.
The structural parts are sanded to remove rust and painted with anti-rust paint.
The machine's column, upper working slider and lower working table are finely machined by imported large CNC floor boring and milling machine and grinding machine to ensure the parallelism and verticality of the mounting surfaces.
Upward moving bending design, smooth work, easy and safe operation.
At the lower dead point there is a pressure-holding delay function to ensure the accuracy of the workpiece.
Model
Bending Force
(kN)
Bending Length
(mm)
Distance Between Up Rights(mm)
Open Height
(mm)
Throat Deepth
(mm)
Cylinder Stroke
(mm)
Main Motor
(kw)
Oil Capacity
(L)
PSH-40/1500
400
1500
1200
390
220
120
4
120
PSH-80/2500
800
2500
2000
415
320
120
5.5
200
PSH-100/2500
1000
2500
2000
465
350
160
7.5
300
PSH-100/3200
1000
3200
2700
465
350
160
7.5
300
PSH-125/3200
1250
3200
2700
465
350
160
11
360
PSH-125/4100
1250
4100
3300
465
350
160
11
360
PSH-160/3200
1600
3200
2700
465
350
160
11
360
PSH-160/4100
1600
4100
3300
465
350
160
11
360
PSH-200/3200
2000
3200
2700
480
400
200
15
360
PSH-200/4100
2000
4100
3300
480
400
200
15
360
PSH-250/3200
2500
3200
2700
480
400
200
18.5
460
PSH-250/4100
2500
4100
3300
480
400
200
18.5
460
PSH-250/5100
2500
5100
4600
480
400
200
18.5
500
PSH-250/6100
2500
6100
5400
480
400
200
18.5
550
PSH-320/3200
3200
3200
2700
540
400
250
22
580
PSH-320/4100
3200
4100
3300
540
400
250
22
700
PSH-320/5100
3200
5100
4600
540
400
250
22
700
PSH-320/6100
3200
6100
5400
540
400
250
22
700