How to Do the Unfolding Drawing of Hvac Round Elbow Duct
The circular or round elbow is suitable for drawing with parallel lines.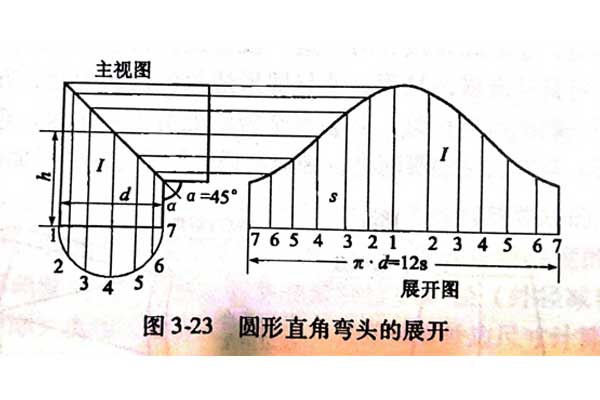 1. Unfolding Drawing of Round Right Angle Elbow Duct
(1) Draw the front view and top view of the round right-angle elbow, the top view can be drawn into a semicircle, as shown in Figure 3-23.
(2) Divide the circumference of the top view into 12 equal parts, that is, half-circle into 6 equal parts (the more equal parts, the more accurate), equal points 1, 2, 3…7.
(3) Guide the parallel and oblique lines of the center line of the main view upward through each bisector intersect.
(4) Expand the circumference of the main view and divide it into 12 equal parts, and pass each equal part the point is a vertical line, which intersects the parallel line drawn from each point of the oblique opening of the main view, and uses a smooth curve connect the intersections to complete the expanded diagram.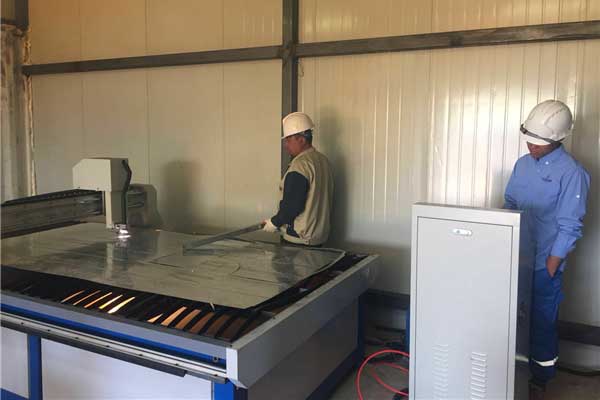 2. Unfolding Drawing of Multi-section Round Elbow Duct
The expansion of multi-section circular in elbow cold forming machine can use a simple method called the size circle method draw an expanded view. As shown in Figure 3-24, use the height difference between the inner and back of the elbow as the diameter to draw a small semicircular arc (the small semicircle on the right side of the figure 324 below), and divide into six equal parts, and draw horizontal lines from each equal point intersect each vertical bisector at the bottom edge of the expanded diagram, and connect each intersection point to a smooth curve, that is for the expanded view.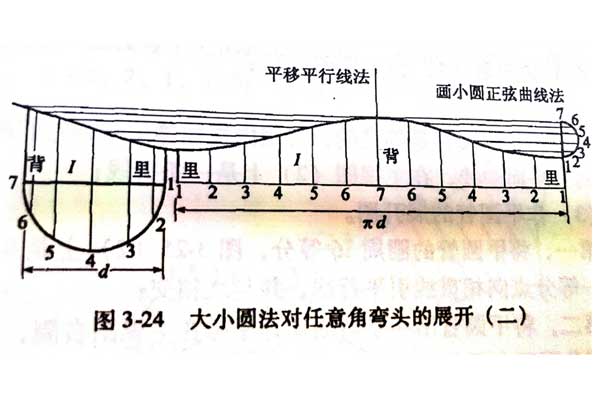 All the unfolding pieces can be cut manually or by duct plasma cutting machine, with assistance of duct design software we can get each work pieces easily and they can be cut automatically by duct plasma cutting machine in short time. With help of plasma cutting machine, the manager will save labor cost and work time on those special design duct work and increase the working efficiency.
After cutting off those work pieces, the duct elbow making machine( gorelocker) will help to form the each pieces to the final product such as the round elbow duct with 45°or 90°, one way to two ways or others.